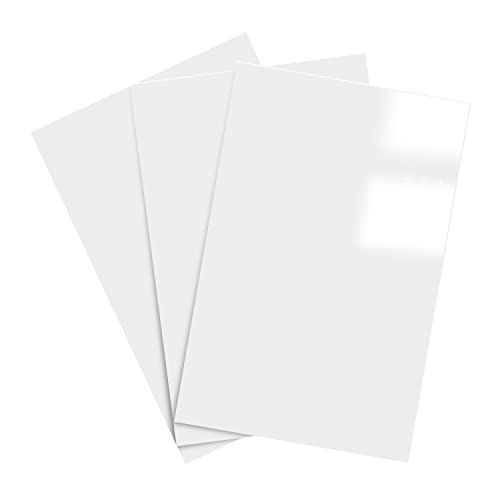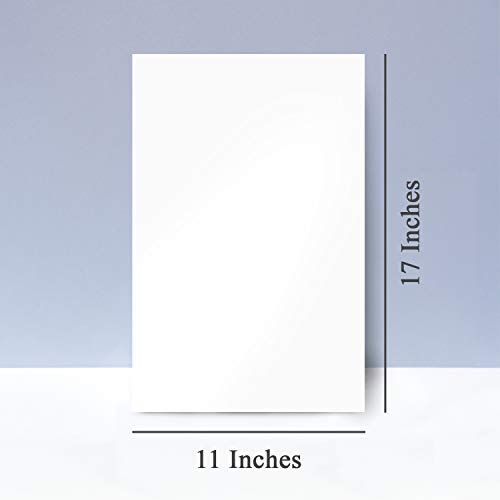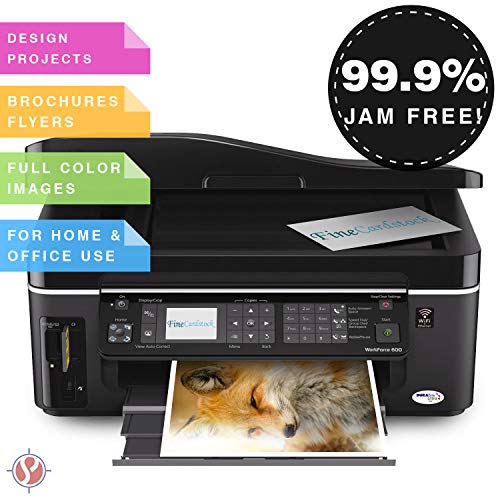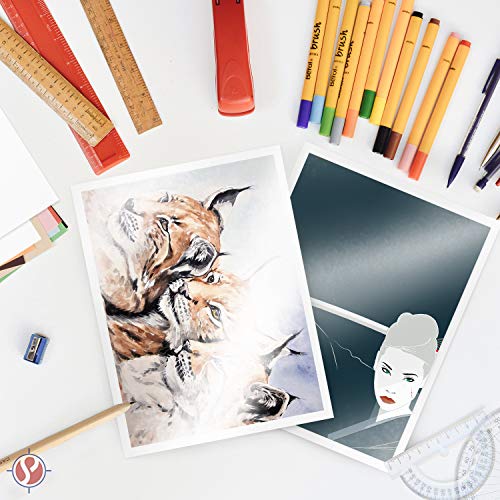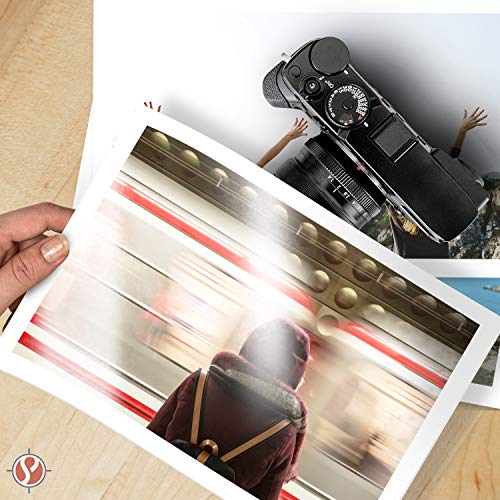 High-Quality White Glossy Digital Paper- Jam-Free and Printer Compatible - 11x17 inches
Brand: FineCardstock
Color: White
Description:
Introducing our White Glossy Digital Paper - the perfect choice for all of your printing needs. With a high-quality 80lb Text Paperweight (120 GSM) and a smooth white surface with 94 brightness, this paper is ideal for flyers, brochures, design proposals, full-color photographs, posters, and presentations.
Measuring 11x17 inches, this versatile paper is perfect for a wide range of projects, from small to large, for decorative purposes, custom-made gifts, scrap-booking, business brochures, marketing paper needs, wall pictures, custom label-making for kitchen containers, report covers, menus, wonderful journal covers, gift boxes, party invitations, craft projects, crafting kit, school art projects, invitations, announcements, paper crafting and many more!
Features:

High-Quality Printing: With excellent color reproduction, superior image quality, and excellent opacity, this paper is perfect for creating stunning printed pieces.

Jam-Free Guaranteed: Our paper is 99.99% jam-free, so you can focus on creating your designs without worrying about interruptions.

Archival Safe: The paper is acid and lignin-free, which prevents yellowing and becoming brittle over time, ensuring a long-lasting quality appearance.

Printer Compatible: Our paper is optimized for performance on color and black & white laser and digital printers.

Secured and Safe Package: Our bulk set of 100 or 500 printing paper sheets is boxed securely for guaranteed safe delivery and storage, so you can have them on hand whenever you need them.
At an affordable cost, this White Glossy Digital Paper is an ideal solution for all of your everyday projects. With its glossy finish, letter size, and acid-free and lignin-free properties, this paper is sure to meet all of your printing needs. Order now and elevate your projects to the next level!