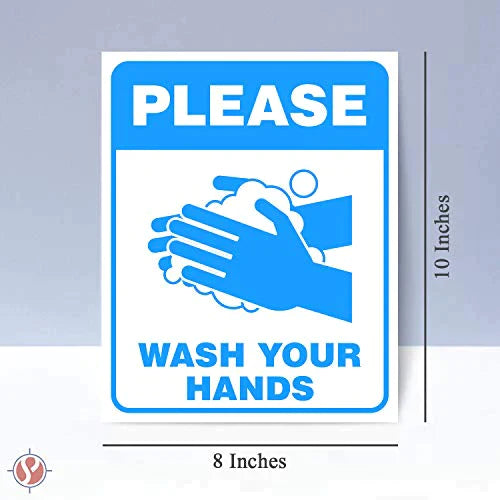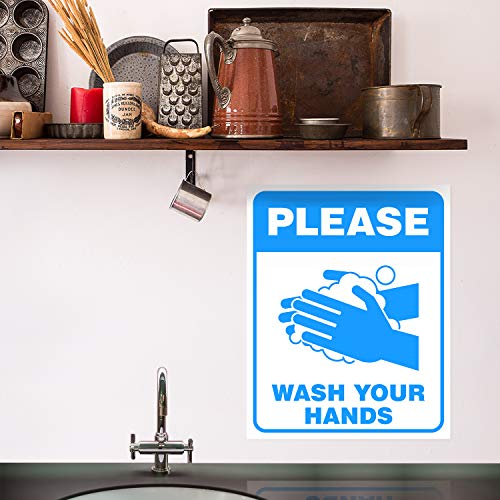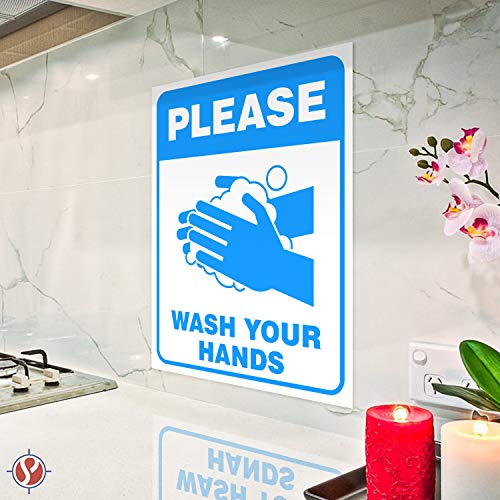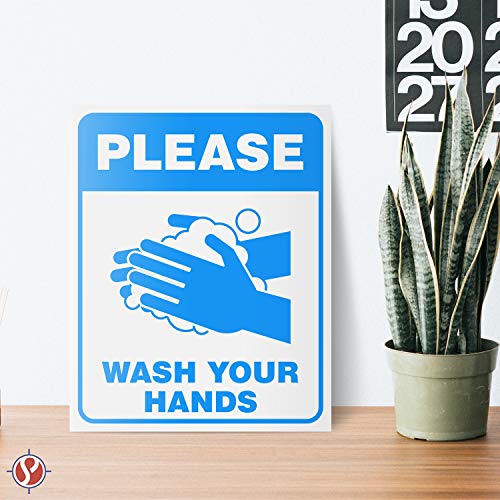 Wash Hands Sign Laminated Poster.
Brand: Dynamico
Color: Blue
Features:
LAMINATED – Laminated for a more resistant surface. Extra protection from heat, moisture, and rain. Great for both indoors and outdoors use.
EASY TO FOLLOW DESIGN – Measures 8 x 10 Inches and has a bold, clear and easy-to-understand text and design which stands out in any setting. Make hygiene a priority with this wash your hands sign.
ENSURES CLEANLINESS – Great for reminding your employees and visitors to maintain cleanliness and sanitation by washing their hands. Very effective and efficient signage!
MULTI-PURPOSE – Excellent use in restaurants and food service business establishments, public spaces, office, home, school and public restrooms.
SAFE AND SECURELY PACKED – Securely packed in boxes to make sure it reaches the recipient in perfect quality and shape and to make organizing and carrying easier.
Details: Durable Design. This heavyweight 80lb (216gsm) Cardstock is both thick and sturdy and made from acid and lignin free materials that prevents fading, yellowing and brittleness. Laminated for extra protection against heat, rain and moisture. Inks and graffiti can be removed.Great for Indoor or Outdoor use! Can be mounted up on kitchen walls, dining room, bathrooms, doors, garages, bars, café, hotels, supermarkets, department and grocery stores, public transport, parks and beaches, libraries and office, school and other public restrooms.A great way to remind household members, employees and guests to wash their hands! This signage features a bright, bold and easy to see design and text that will stand out in any setting. This is great guide to drive employees, family members and friends into developing a good hygiene habit and preventing the possibility of someone getting sick from contamination.
EAN: 0616333204093
Package Dimensions: 10.1 x 8.6 x 0.4 inches