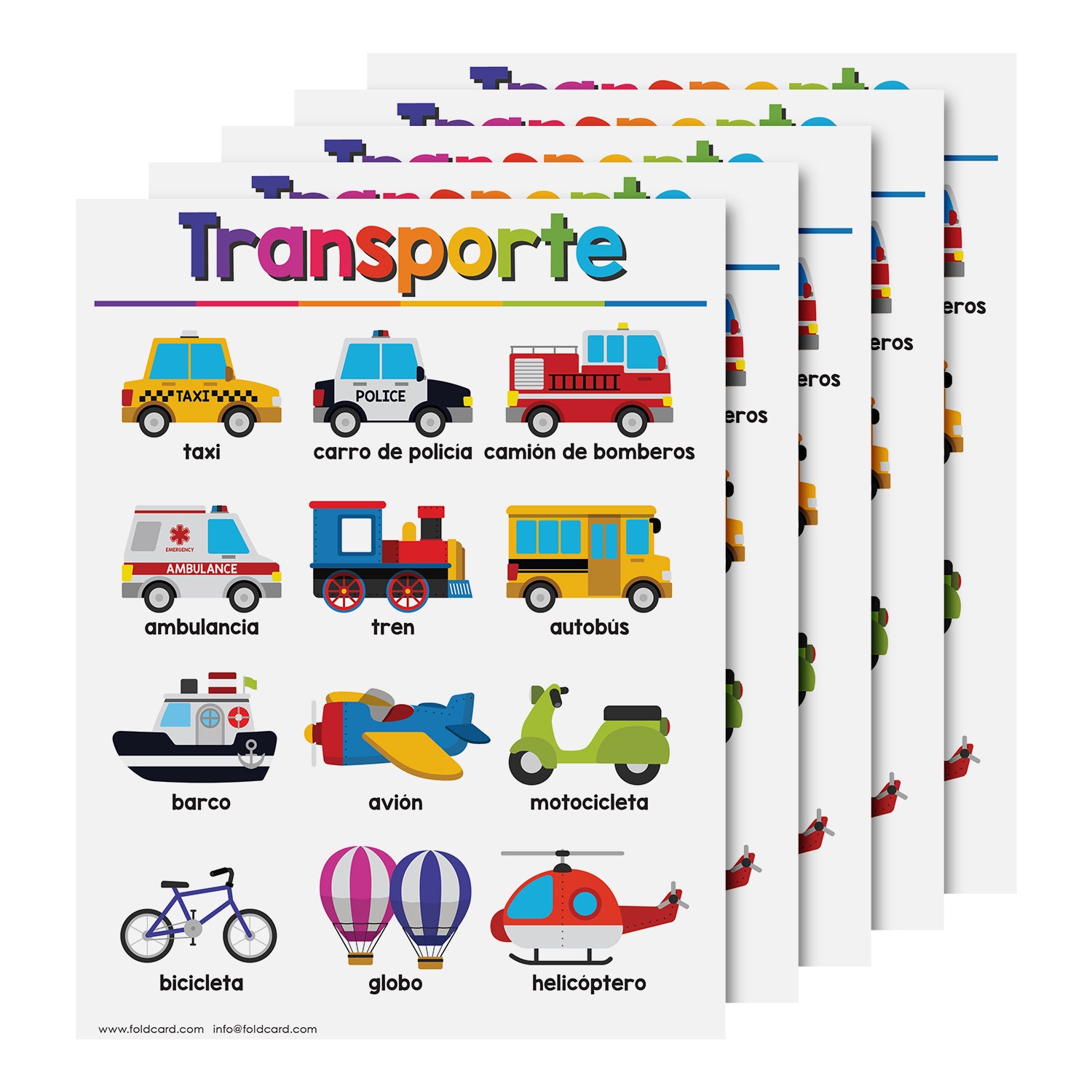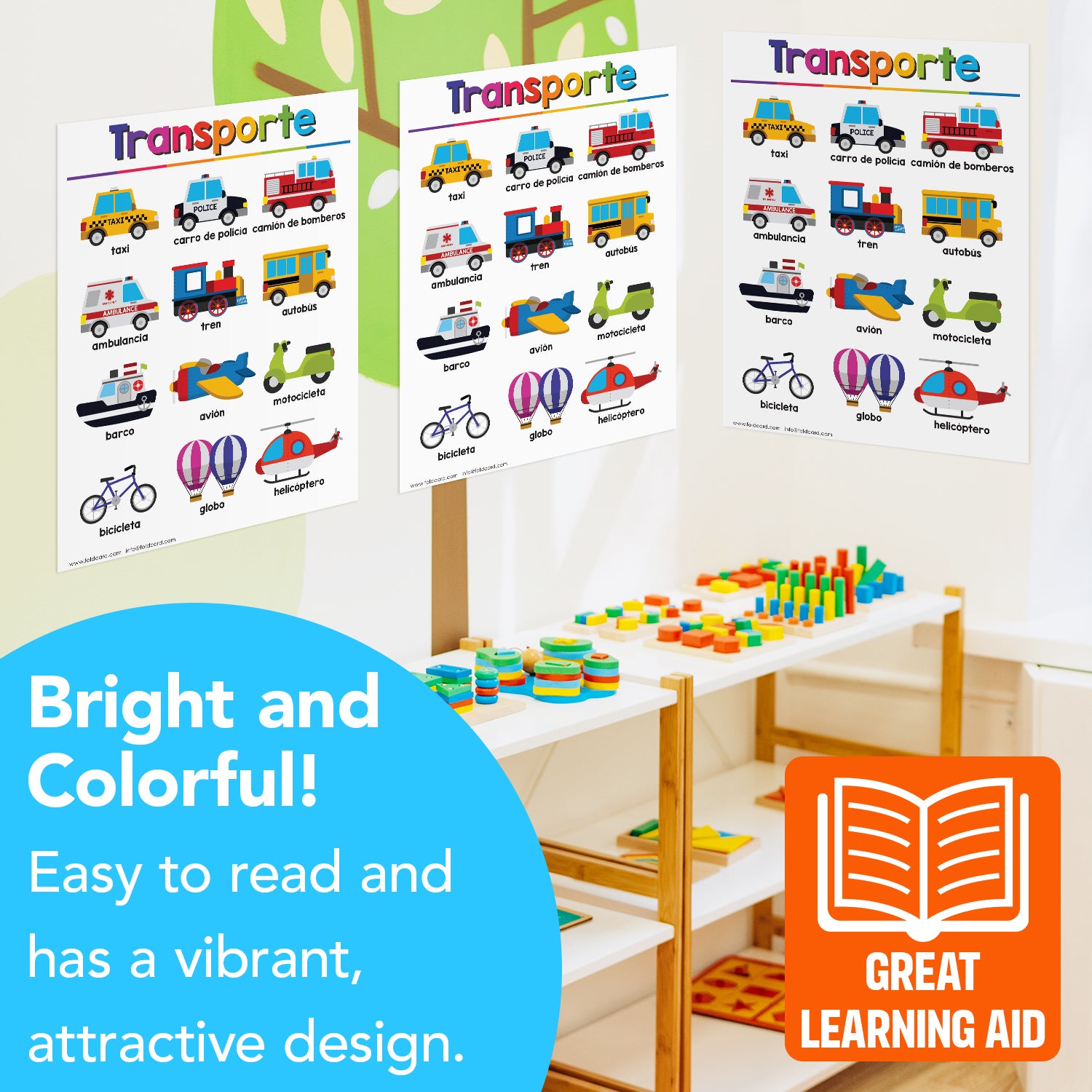 Spanish Transportation Chart for Kids – Bright & Colorful Educational Poster | 8.5" x 11" | 5-Pack
Brand: FoldCard
Description:
Introduce basic transport vehicles to young learners with our Spanish Transportation Chart for Kids. This educational visual aid poster is perfect for preschool to Grade 1 children, whether in classrooms, homeschooling environments, daycares, or at home. Made from glossy, durable cardstock, our chart ensures long-lasting use and protection against stains and damage. The eye-catching design captivates children's attention, making learning fun and enjoyable. Each pack contains five 8.5" x 11" charts, making it an ideal addition to any learning space. Bring joy and knowledge to little minds with FoldCard's Transportation Chart.
Features:
Learn the Basic Transport Vehicles:

 

Introduce young learners to fundamental transport vehicles using our engaging Spanish Transportation Chart.
The Perfect Learning Tool:

 

Designed as a visual and learning aid, this chart is suitable for toddlers, pre-school, homeschool, daycare, and kindergarten, facilitating easy learning.
Superior Quality:

 

Printed on durable cardstock paper with a glossy surface, our Spanish Transportation Chart offers increased resilience against stains and damage, making it perfect for various learning environments.
Make Learning Fun and Enjoyable:

 

With its bright, colorful, and attractive design, our Spanish Transportation Chart enables children to read and understand easily, sparking enthusiasm for learning.
Safe and Secured Package:

 

Each Spanish Transportation Chart is carefully packed in a box to ensure it reaches you in perfect quality and shape, allowing for easy carrying and organization.
Make learning a joyous adventure with our Transportation Chart for Kids. Add it to your learning space today and watch young minds grow while having fun! Order now and let the journey begin.

Basic Info:
Size: 8.5" x 11"
Quantity: 5 per pack
Material: Glossy Durable Cardstock