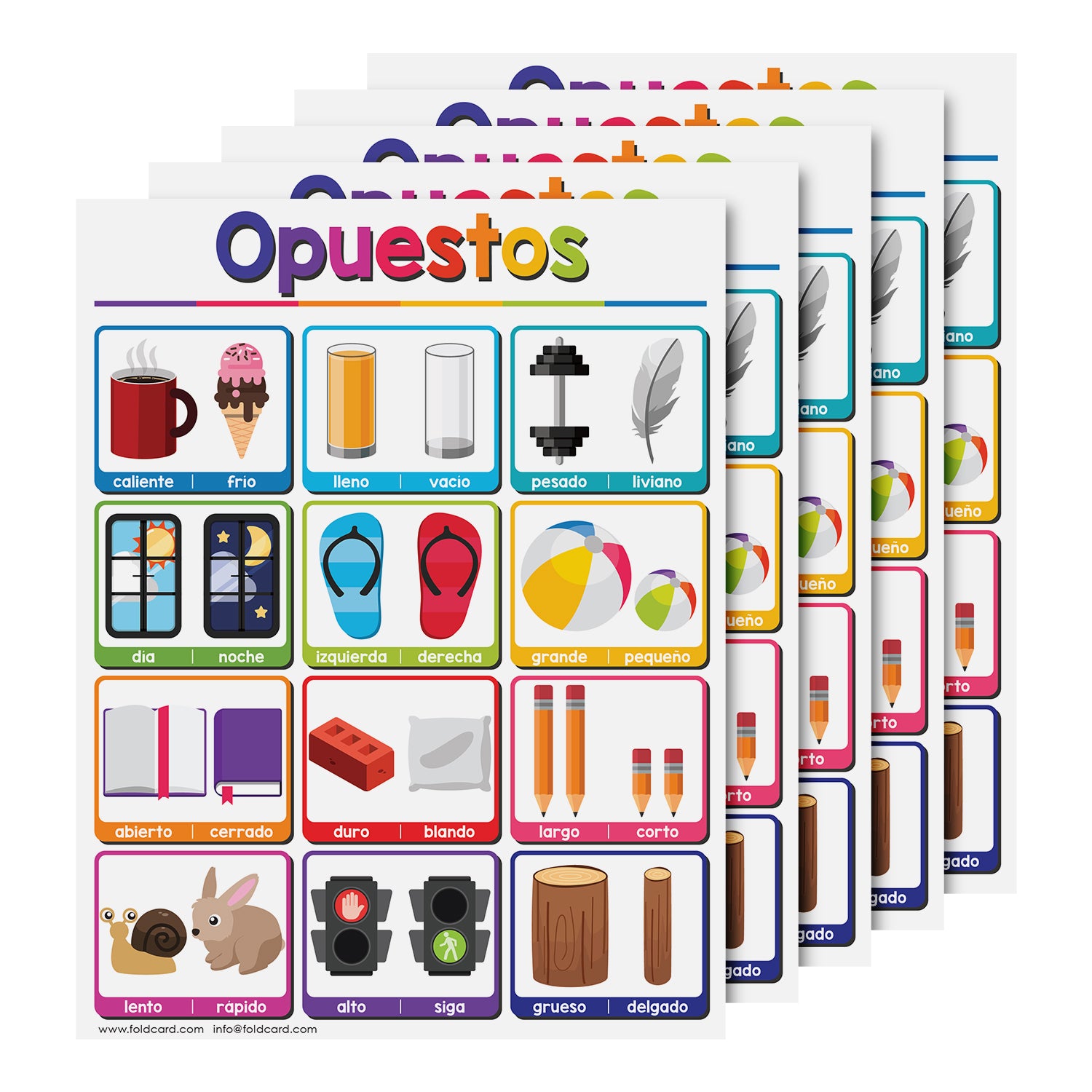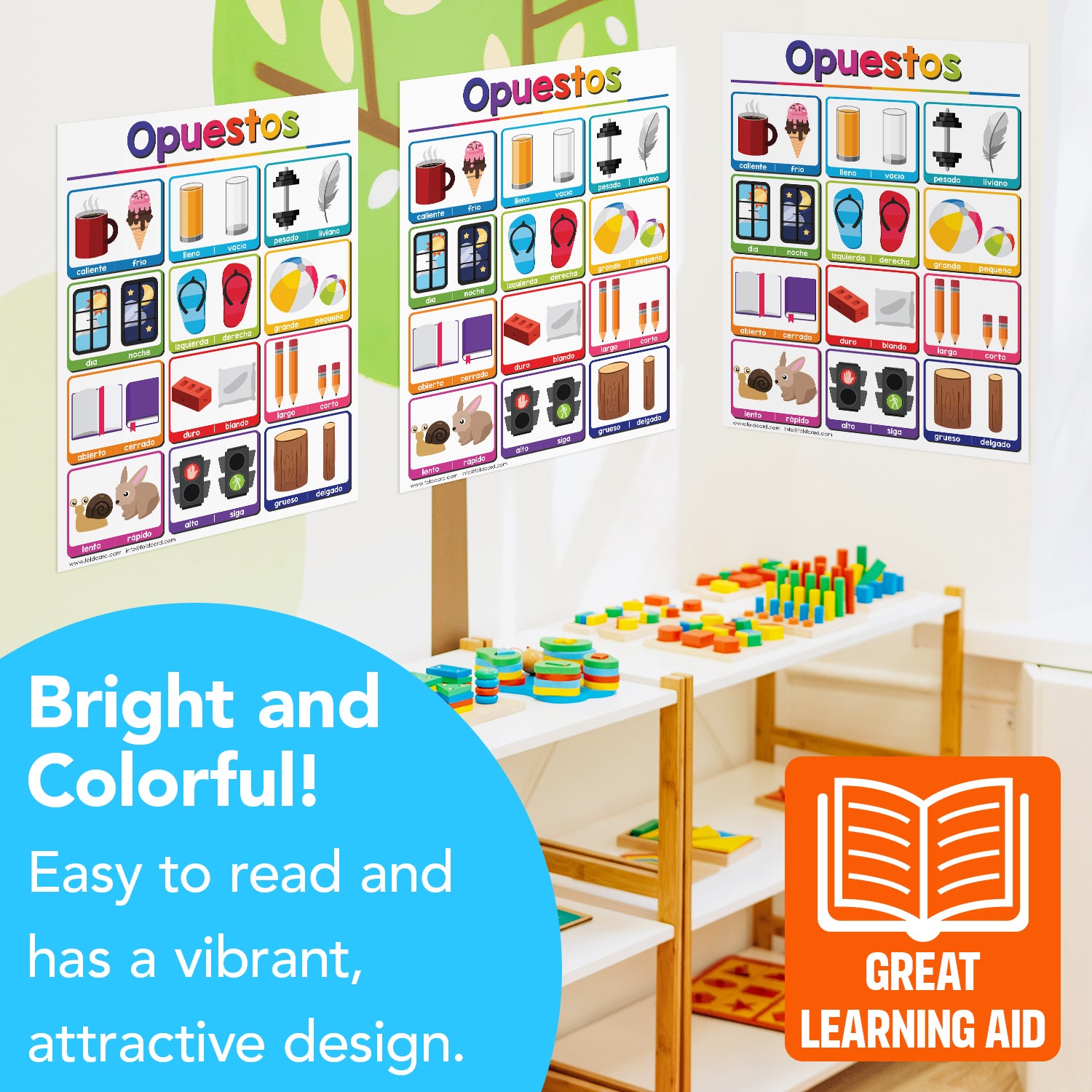 Spanish Opposites Chart for Kids - Fun Learning Poster | Preschool to Grade 1 | 8.5" x 11" 5-Pack
Brand: FoldCard
Description:
Spanish Opposites Chart for Preschool to Grade 1 Kids is an essential educational visual and learning aid poster that helps young learners grasp basic opposite words in a fun and engaging way. Designed by FoldCard, this chart is perfect for toddlers, preschool and home-schooled kids, daycare centers, and kindergartens, facilitating easy learning and understanding.
Features:
Educational Tool: This chart serves as a fantastic educational tool to teach children simple opposite words, enabling them to expand their vocabulary effortlessly.

Perfect for Learning: Ideal for various educational settings, including classrooms and homeschooling environments, this chart supports the learning process with its visually appealing and informative design.

Superior Quality: Printed on durable card stock paper with a glossy surface, the chart offers extra protection against stains and damage, ensuring its long-lasting use. It is suitable for displaying on classroom or homeschool bulletin boards, bedroom walls, libraries, and more.

Fun and Engaging Design: The chart boasts a bright, colorful, and attractive design that captivates every child's attention, making the learning experience enjoyable and fruitful.

Safe and Secure Packaging: Carefully packed in a sturdy box, the chart is shipped to recipients in perfect quality and shape. This secure packaging ensures that the chart arrives intact, allowing for easy carrying and organizing.
Discover the joy of learning with our Spanish Opposites Chart for Preschool to Grade 1 Kids! Order now and create an exciting and enriching learning environment for your little ones. Enhance their vocabulary and understanding of opposite words while adding a delightful decoration to your classroom or home. Don't miss out on this fantastic educational tool – get yours today!
Basic Info:
Size:

 

8.5" x 11"
Quantity:

 

5 per pack
Material:

 

Durable cardstock with a glossy surface