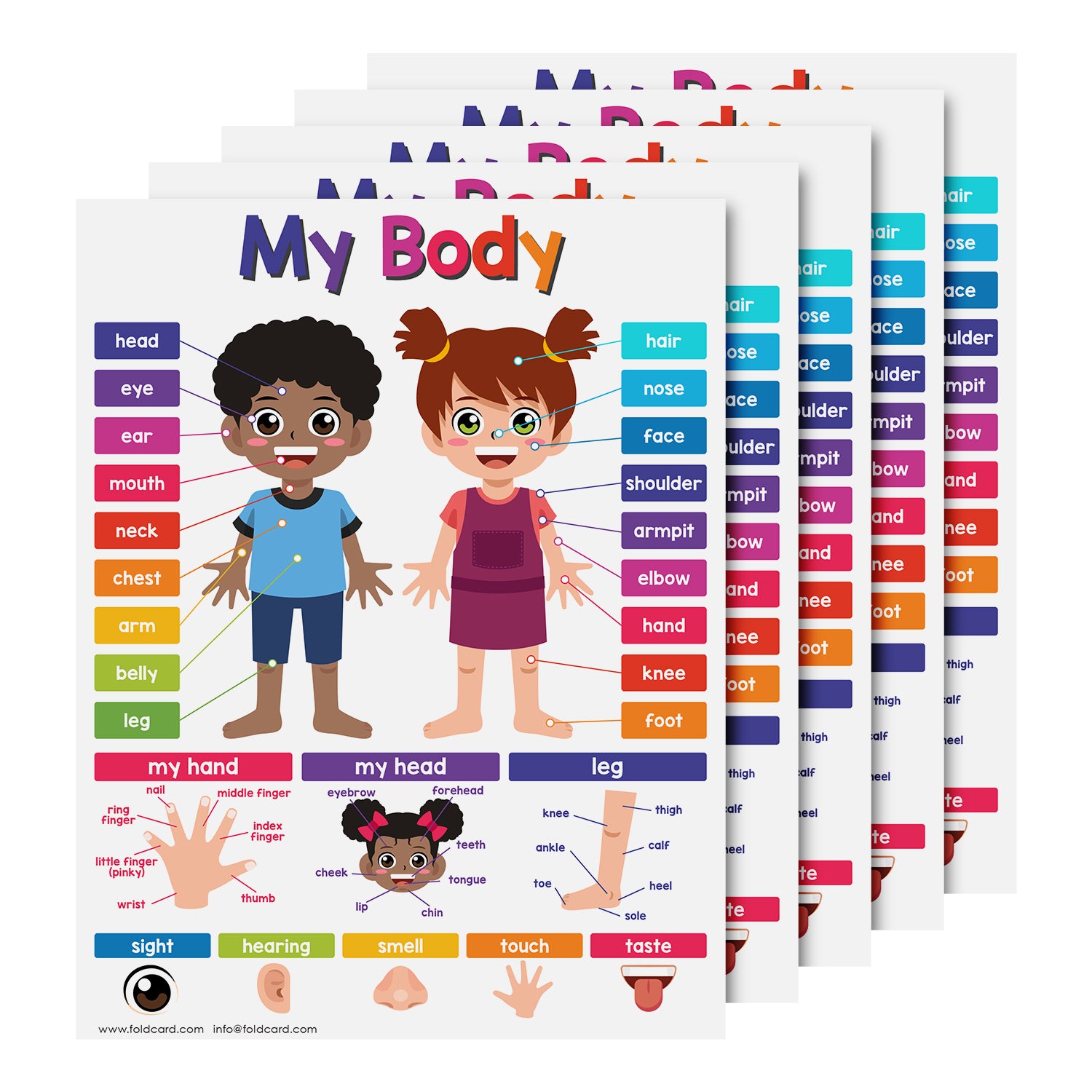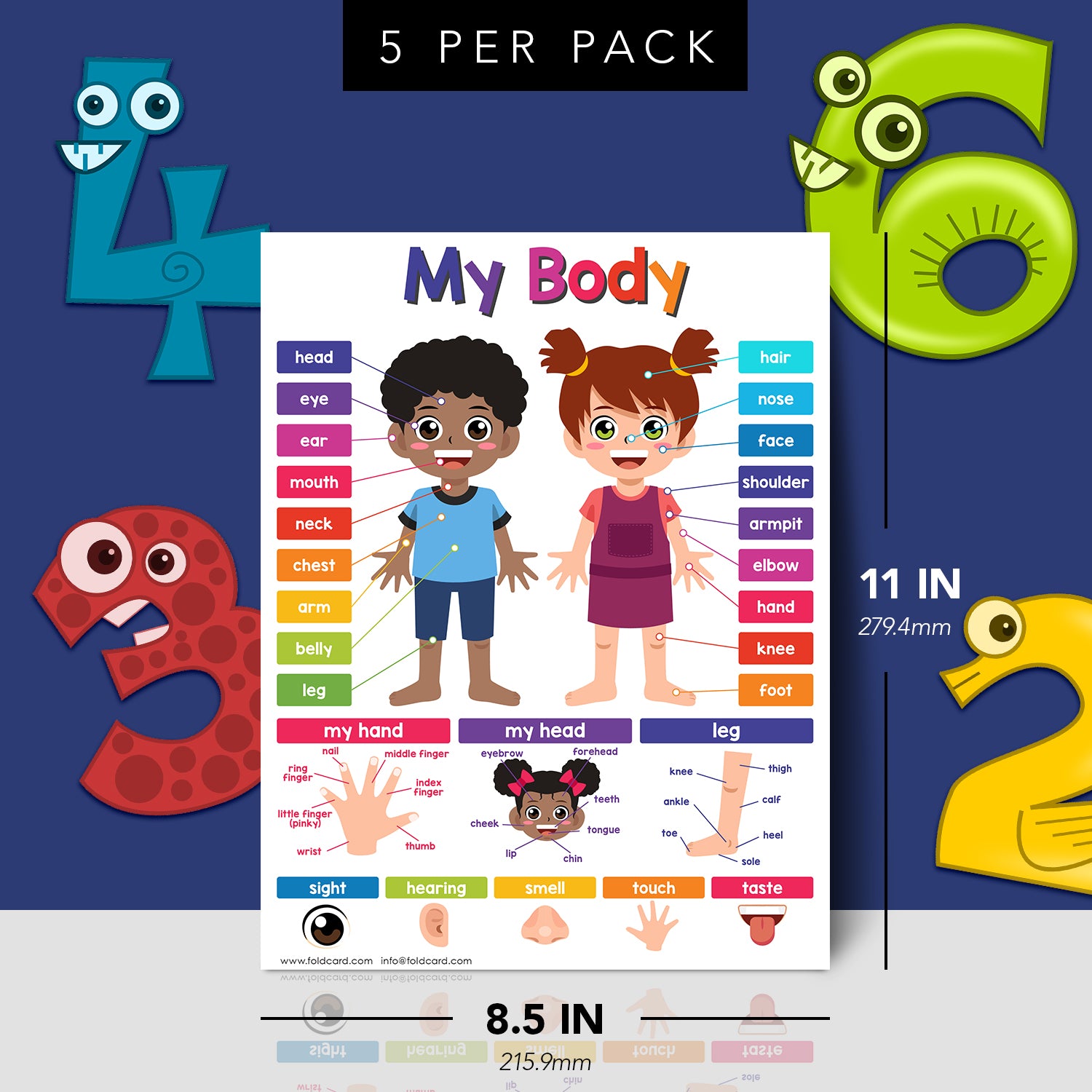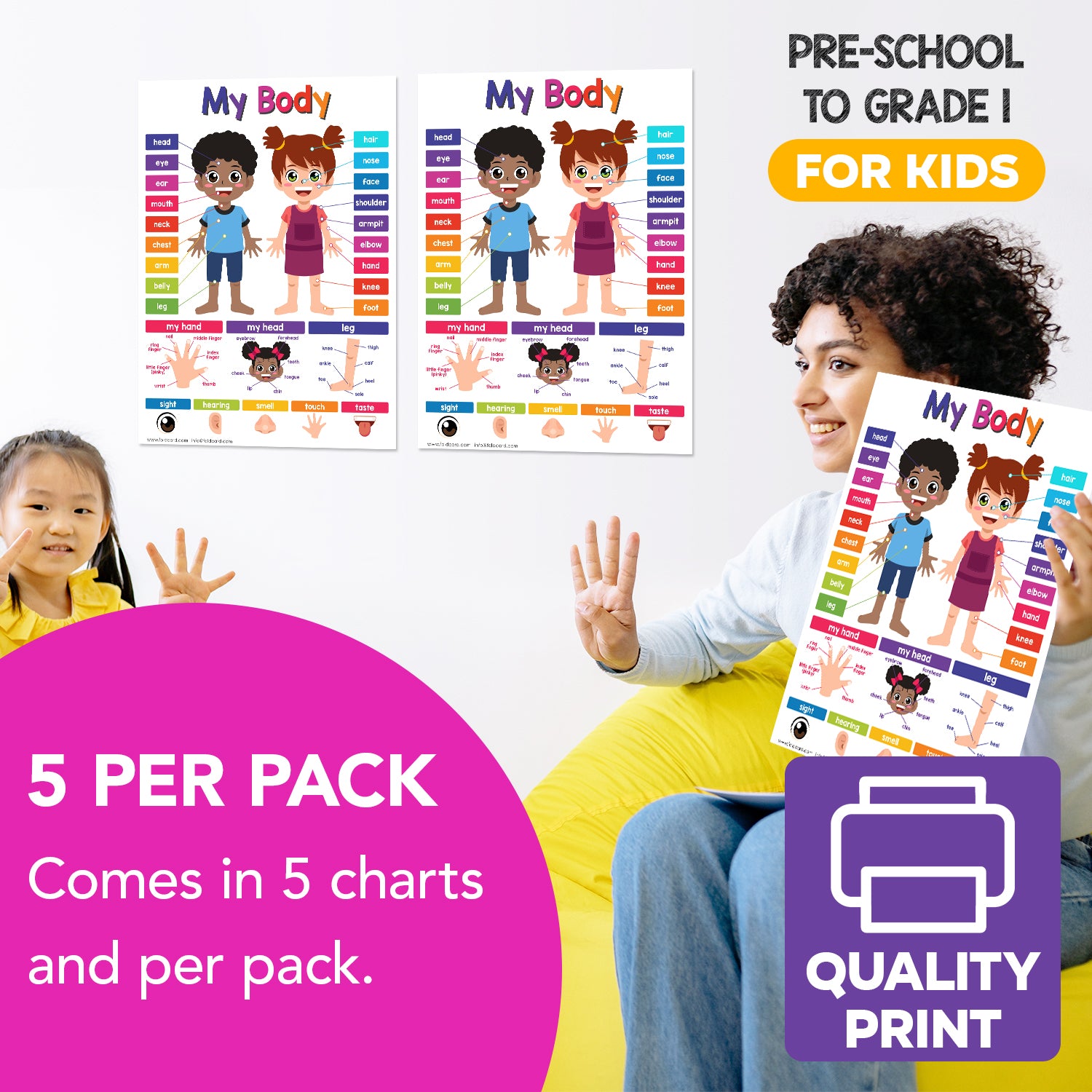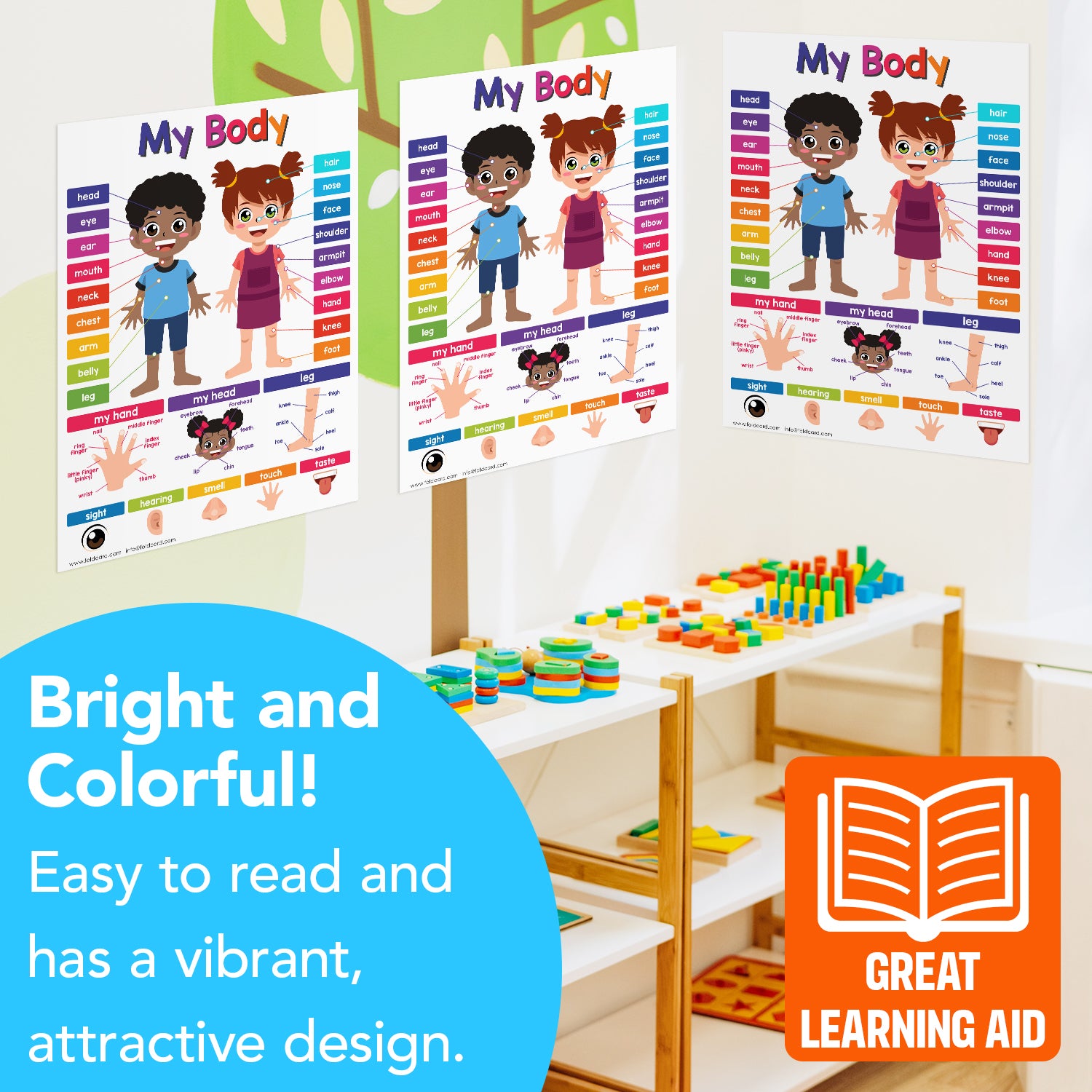 My Body Chart for Kids | Bright and Colorful Educational Poster | 8.5" x 11" | 5 Pack
Brand FoldCard
Description:

Make learning the parts of the human body a delightful experience with our Colorful My Body Chart! This educational poster is the perfect tool for preschool to grade 1 kids, enabling them to master all the body parts effortlessly. Each pack contains 5 posters, each printed on durable cardstock with a glossy surface, ensuring long-lasting use and added protection against stains and damage. The chart's 8.5" x 11" size makes it an ideal fit for classroom or homeschool bulletin boards, bedroom walls, libraries, and more.
Features:
Educational Tool: Our My Body Chart is a fantastic educational tool that helps children learn and recognize all the basic human body parts.

Perfect for Learning: Enhance the learning experience in classrooms and homeschooling environments with this visually appealing and informative chart, designed to make learning engaging and memorable.

Superior Quality: Crafted on durable cardstock paper with a glossy surface, this chart offers excellent protection against stains and damage, ensuring it withstands the test of time, even in active learning environments.

Fun and Engaging Design: Captivate every child's attention with the bright, colorful, and attractive design of this chart, fostering enthusiasm for learning and encouraging active participation.

Safe and Secure Packaging: Rest easy knowing the chart arrives in perfect quality and shape, securely packed in a sturdy box to ensure safe delivery and convenient organization.
Unlock a world of fun learning for your kids! Order our 5-pack Colorful My Body Chart now and make education exciting and enjoyable. Perfect for classrooms, homeschooling, and home decorations. Add it to your cart today!
Basic Info:
Size:

 

8.5" x 11"
Quantity:

 

5 per pack
Material:

 

Durable cardstock with a glossy surface