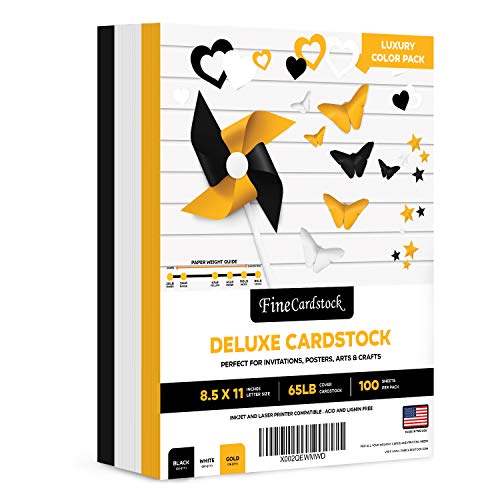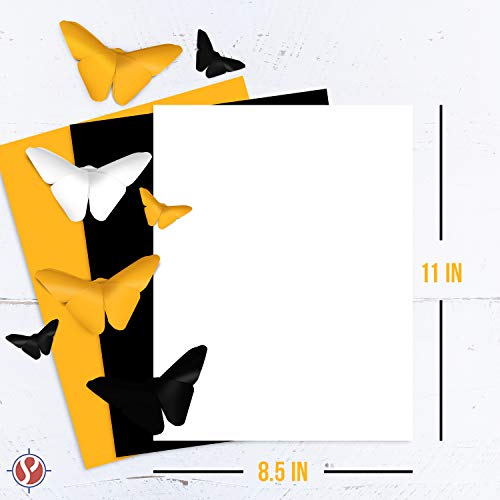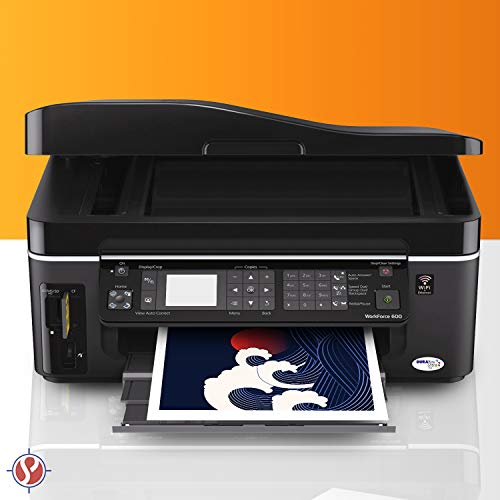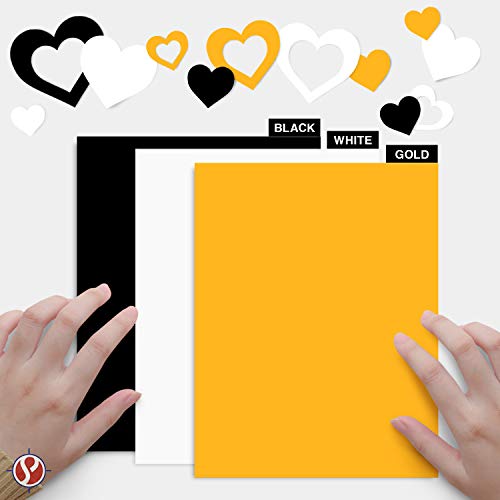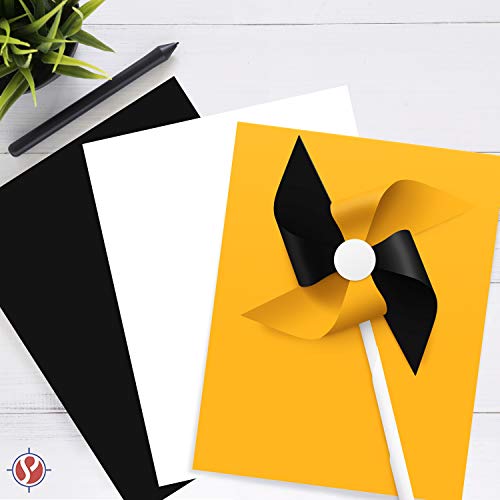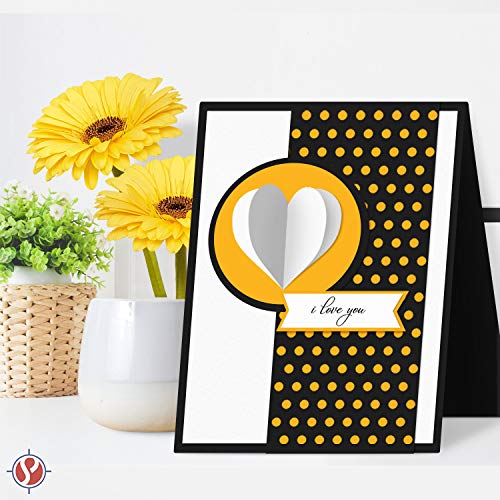 Versatile and Elegant: 100-Pack Black, Gold, and White Card Stock Paper Sheets for DIY Projects, Greetings, Invitations, and More
Brand: FineCardstock
Color: White, Gold, Black,
Description:
Elevate your arts and crafts game with this 100-pack of heavy-duty cardstock. The set includes 25 gold, 25 black, and 50 white sheets measuring 8.5 x 11 inches, perfect for a variety of projects such as scrapbooking, bulletin boards, decorations, greeting cards, and more. The elegant colors of this cardstock pack will make any project pop and stand out.
Features:
High-Quality Card Stock: This card stock paper is 65lb thick and strong, ensuring it will last longer than competitors' products. It is acid and lignin-free, which means it won't fade easily and will maintain its quality for a long time.
Elegant Colors: The pack includes 25 gold, 25 black, and 50 white sheets of cardstock, which will add an elegant touch to your projects.
Perfect Size for Printers: The 8.5 x 11-inch size of the cardstock sheets makes them perfect for most printers, whether at home or in the office. The paper absorbs ink well, ensuring a flawless result that won't bleed or fade.
Versatile Use: This cardstock pack is perfect for a wide range of projects, including business and professional cards and decorations, gift tags, party invitations, announcements, arts and crafts, holiday flyers, and other DIY craft projects.
Whether you're a professional crafter or just looking to create something special, this 100-pack of black, gold, and white cardstock will elevate your projects to the next level. Order now and get creative with this versatile, high-quality cardstock set!