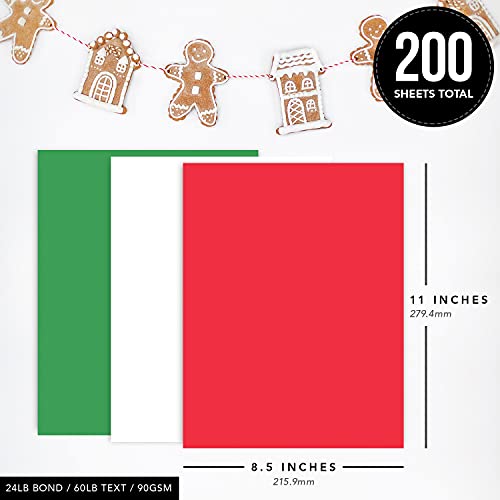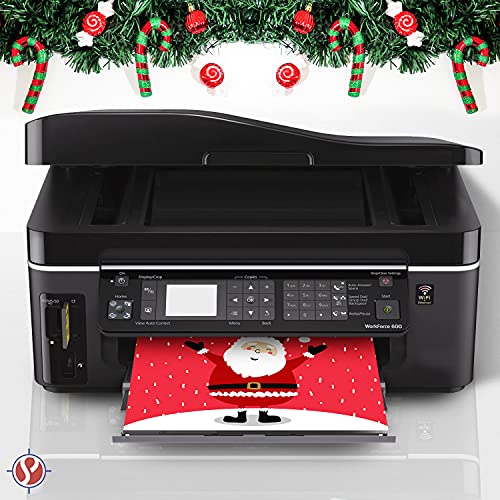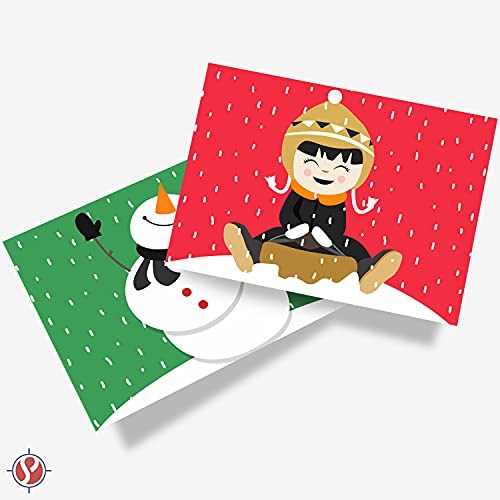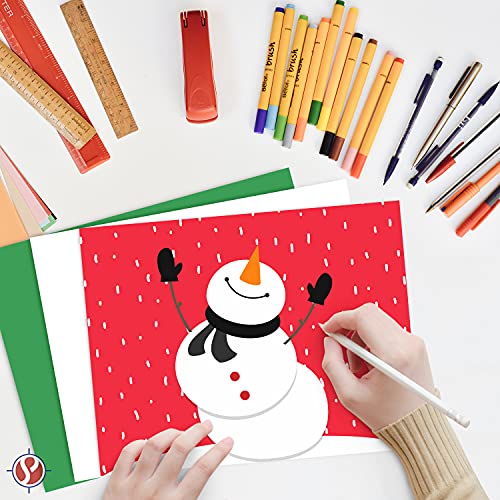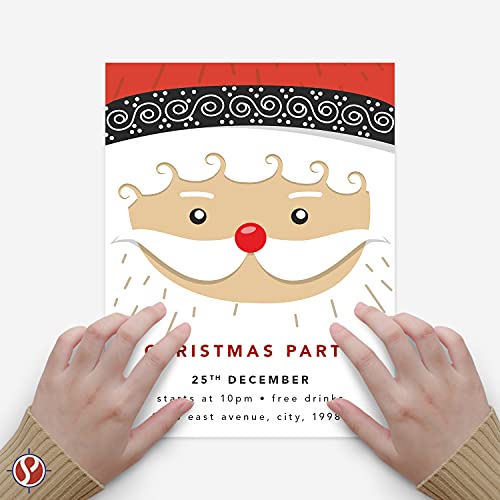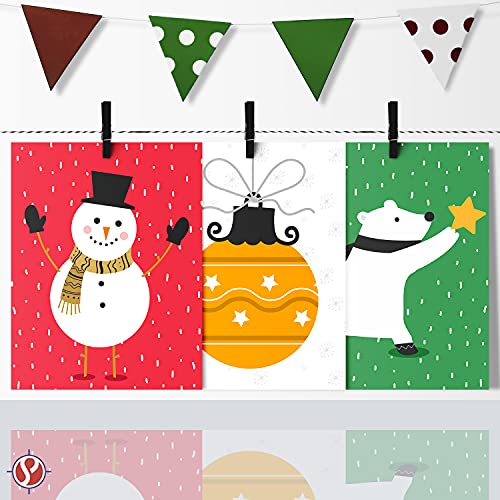 Holiday Colored Paper for Christmas and New Year's Crafts | 200 Sheets | 8.5 x 11" | 24lb Bond, 60lb Text (90GSM) | Red, Green, White
Brand: FineCardstock
Color: White, Green, Red,
Description: Upgrade your arts and crafts projects with our Holiday Colored Paper! This pack includes 200 sheets of high-quality paper in bold red, green, and white colors, perfect for Christmas and New Year's crafts, party invitations, and announcements. Each sheet measures 8.5 x 11 inches, making it ideal for scrapbooks, bulletin boards, decorations, and more. Our thick, durable paper is acid and lignin-free, ensuring long-lasting vibrant colors that won't fade. It's easy to cut and manipulate for any project, and compatible with a variety of laser and inkjet printers. Elevate your DIY winter craft projects with our vibrant and versatile Holiday Colored Paper!
Features:
Vibrant Holiday Colors: Our 200-pack of red, green, and white paper will make your projects pop, just as depicted in the photos.
50 Red, 50 Green & 100 White (200 Sheets Total)
Thick and Durable: Made from 24lb Bond (90GSM) paper, our color paper is thicker and more durable than regular paper, outlasting the competition.
Fade-Resistant: The acid and lignin-free composition ensures that our paper won't easily fade, preserving your creations for a long time.
Perfect Size for Printers: Our 8.5 x 11" paper is compatible with most laser and inkjet printers, delivering flawless printing results without bleeding or fading.
Multi-Purpose: Use our Holiday Colored Paper for a variety of Christmas and New Year decorations, gift tags, party invitations, announcements, arts and crafts, holiday flyers, posters, and other winter-themed DIY projects.
Elevate your holiday crafts with our vibrant Holiday Colored Paper! Order now and unleash your creativity with these bold red, green, and white sheets. Perfect for Christmas and New Year's projects, this 200-sheet pack is the ultimate crafting companion. Shop now and bring your artistic visions to life!