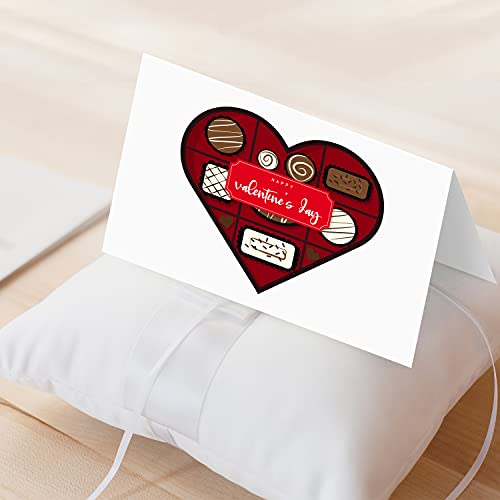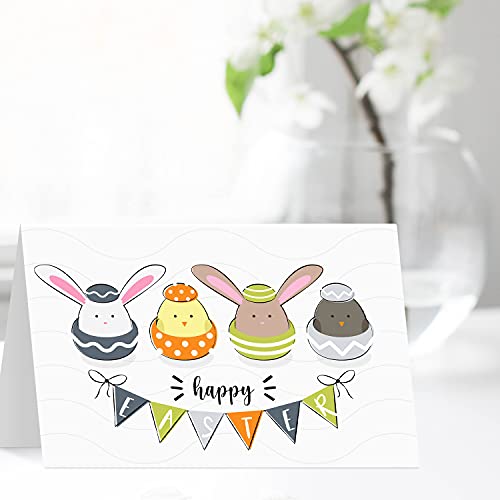 Blank White Pre-Scored Thick 8.5 x 11" Greeting Cards – Heavyweight 8.5 x 5.5" When Folded | 100 Cards per Pack
Brand: Dynamico
Features:
PREMIUM QUALITY – Made from thick and durable 80lb (216gsm) white cardstock with a smooth surface and high 96 brightness rating to make your designs look more vibrant, brighter, and attractive. These cards are archival-safe and can last for a very long time!
DIMENSIONS – Each card measures 5.5 x 8.5 inches when folded and pre-scored in the middle for easy folding to eliminate cracking and give you that clean neat edge. It's the perfect card size for crafting your DIY custom cards for life events and business.
BLANK CARDS – The card is completely blank so it's fully customizable. You can insert a photo, put in printed or handcrafted designs, and write calligraphy prints or special heartwarming thoughts, quotes, and messages to loved ones.
PRINTER FRIENDLY – It has a special two-sided surface coating that maximizes printer colors with Inkjet, Laser, and Copiers and ensures high-quality, sharp, and professional-looking print results (NOTE: The stock is thick, please consult your printer manuals before printing)
SECURED AND SAFE PACKAGE – These 100 pre-scored cards are boxed securely in a sturdy box to ensure that it's in top quality and shape upon delivery. It's the perfect card to have for every life event and occasion!
Paper size: 8.5-inchx11-inch
Details: Making invitations, postcards, announcements, note cards, and greeting cards for birthdays, baby or bridal showers, weddings, engagement parties, bachelor or bachelorette parties or any occasion has never been easier! You'll have a bit of fun and you'll have perfectly customized cards for these events! These cards come in a pack of 100 cardstock, pre-scored to give you a crisp, clean and easy fold. No need to guess where to fold the cards. These cards are also archival safe ensuring your handcrafted cards will last long for safekeeping. Express your creativity and lend your personal touch to any party or event and create your own invitation or greeting cards with our 8.5 x 5.5inch heavyweight 80lb (216gsm) blank white cardstock and make it more meaningful to your family, friends, customers, clients, and employees. Homemade cards are a great way to add something unique to any occasion and event! Our cards are perfect for embossing, calligraphy, drawing, watercolor painting, and stamping. They are flat so you can run them through any Inkjet or laser printer giving you vibrant and professional-looking prints. You can also lay them flat on a table to decorate with rubber stamps and other handicrafts. Pick up a set today and get your creativity flowing!
Package Dimensions: 11.0 x 8.8 x 1.1 inches