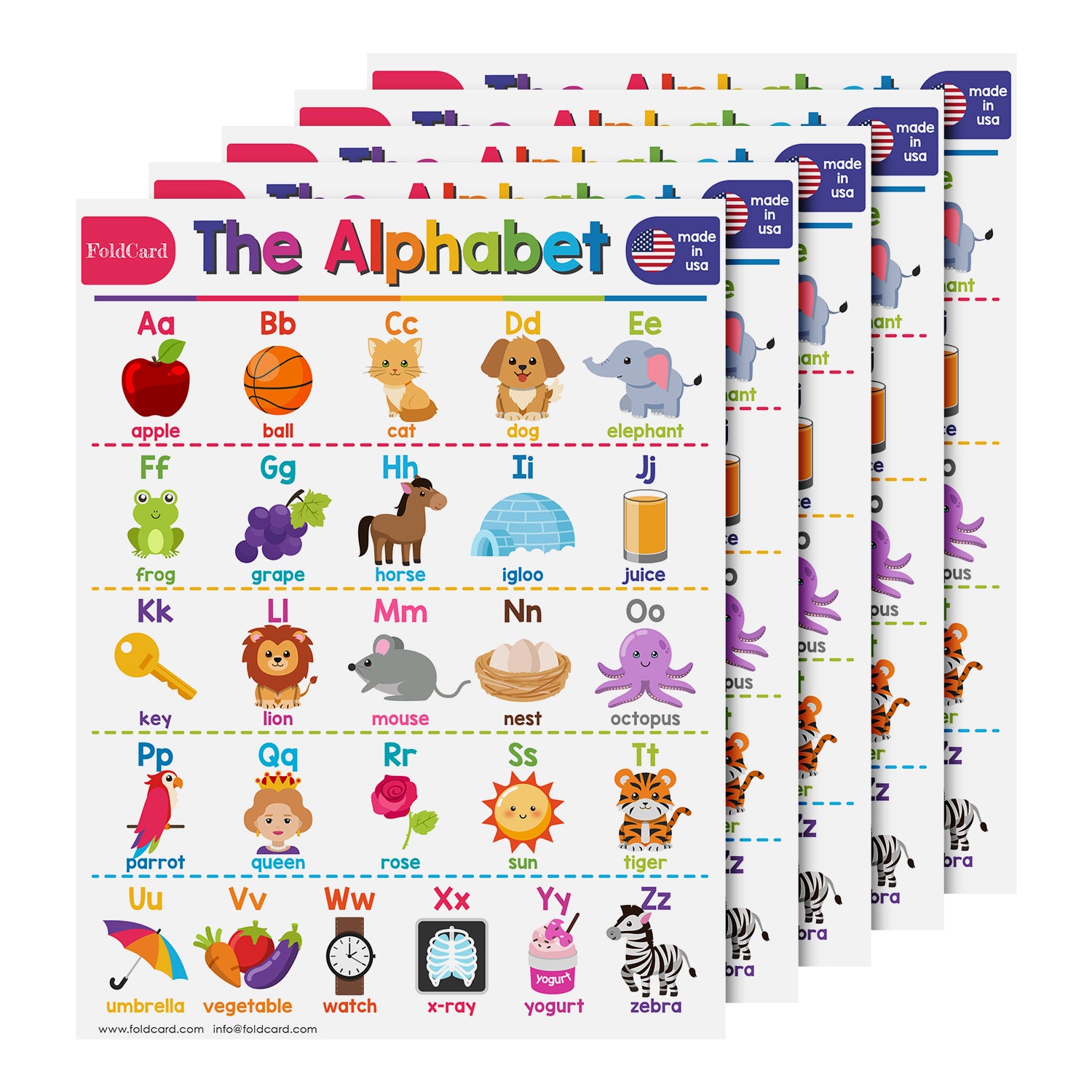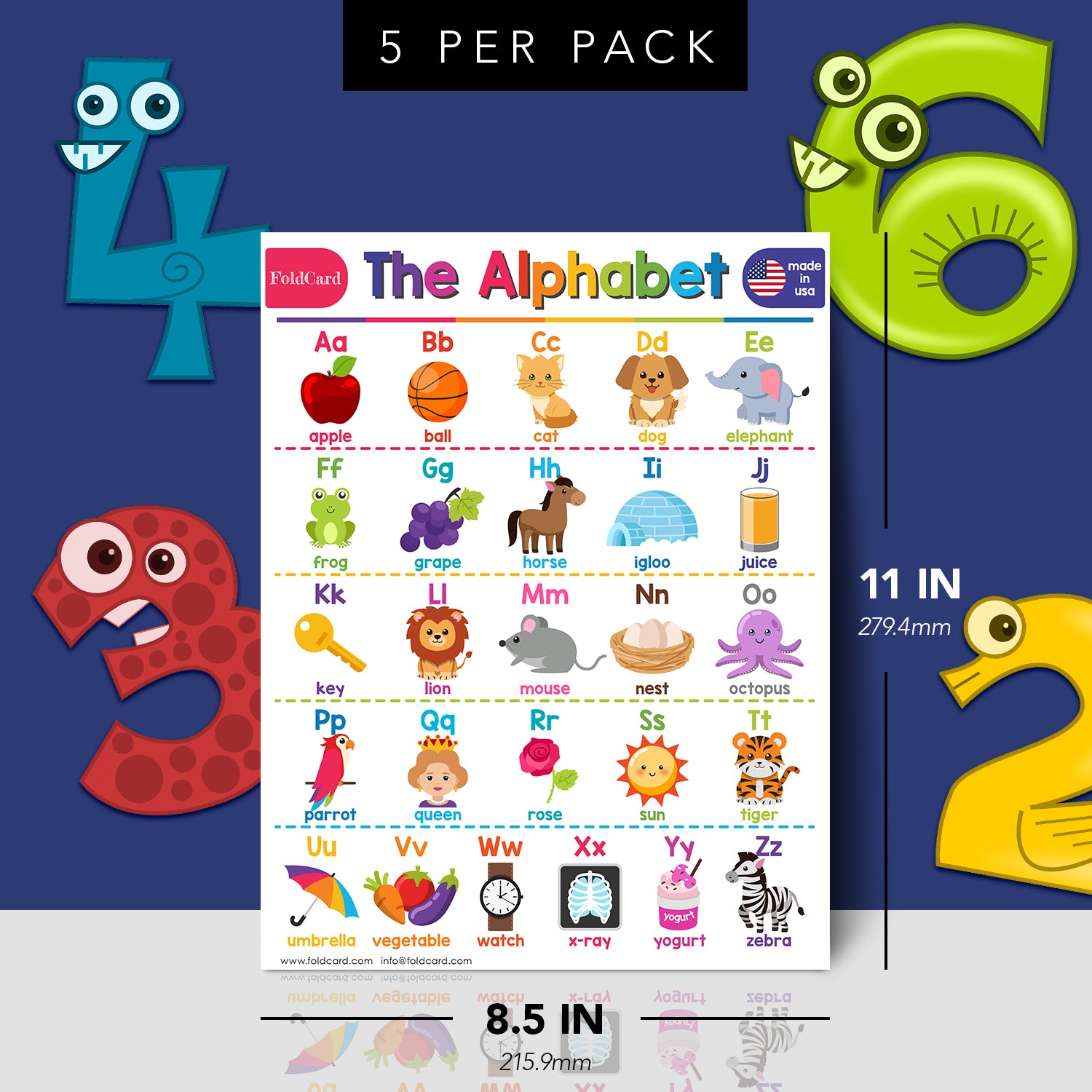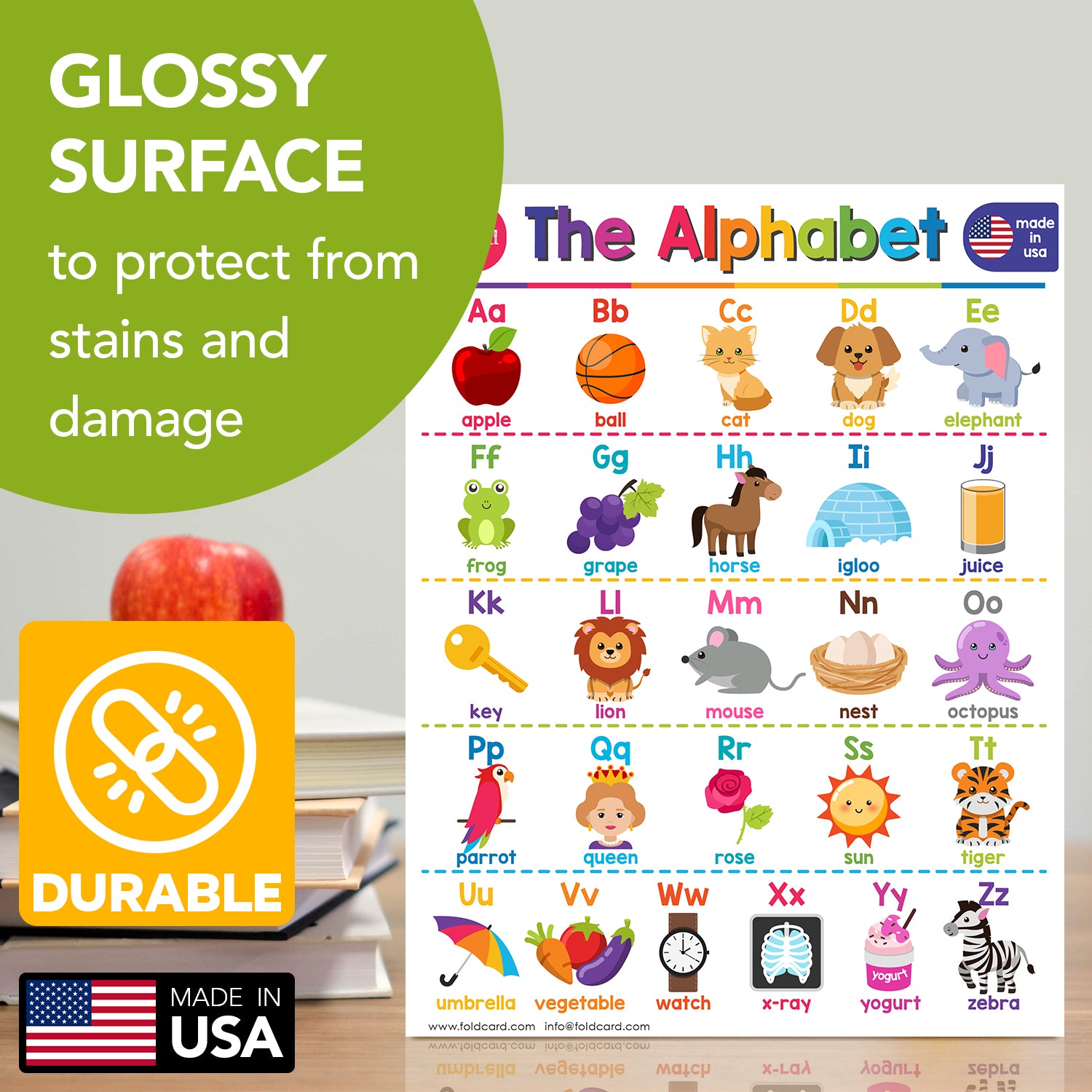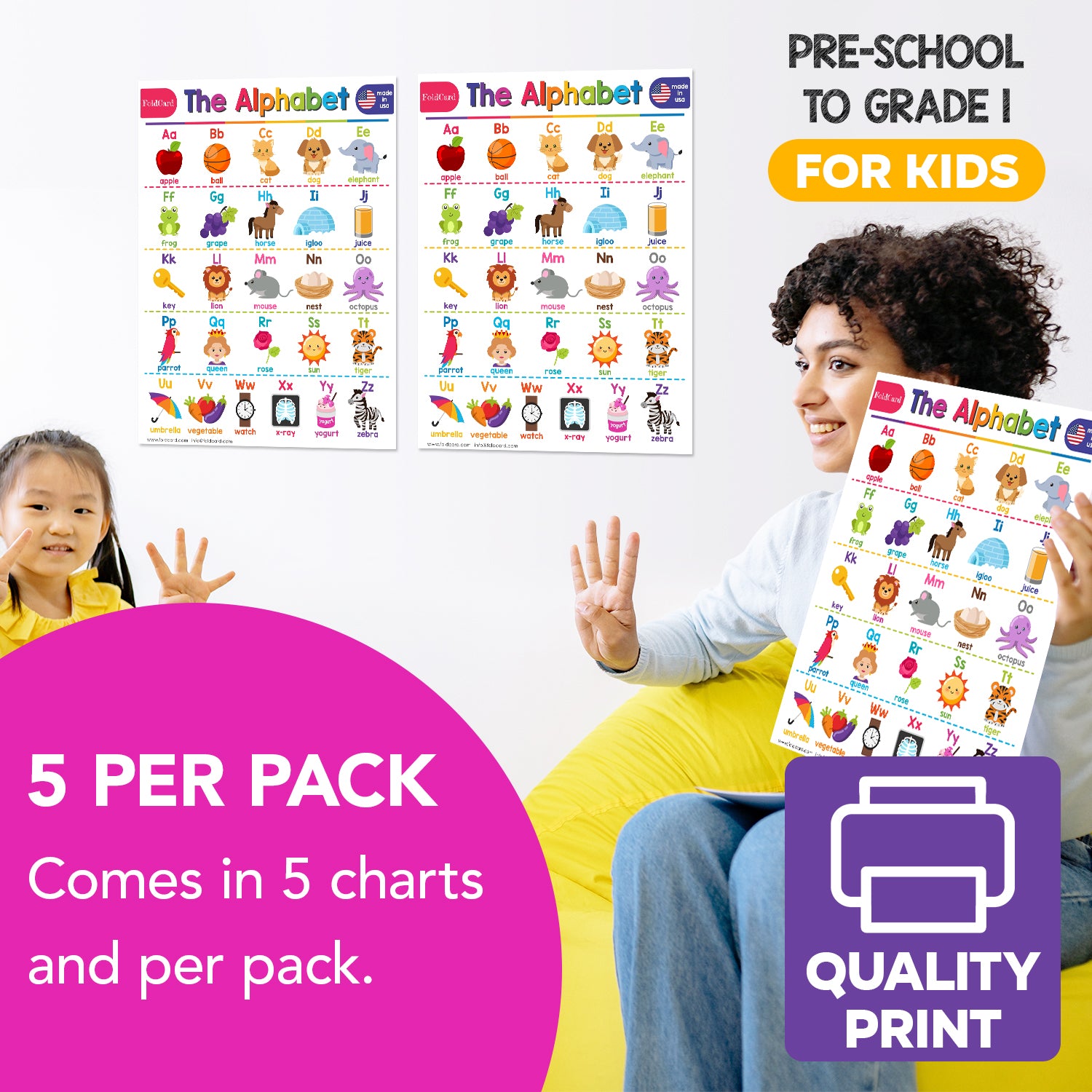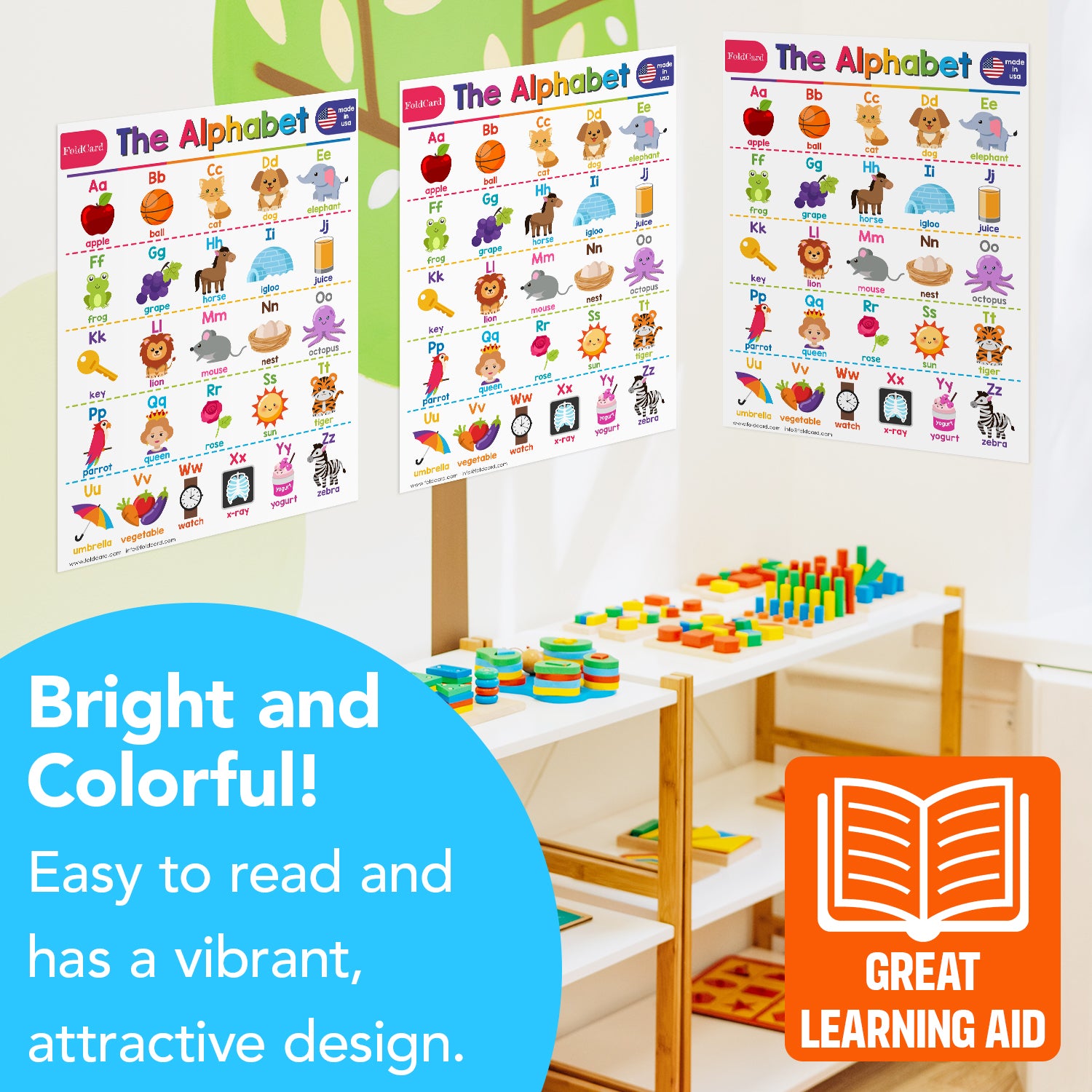 ABC Alphabet Chart for Preschool to Grade 1 Kids - Educational Learning Aid | 8.5" x 11" | 5 Pack
Brand: FoldCard
Description:
Introduce the ABCs to your little ones with this vibrant and educational Alphabet Chart from FoldCard. Perfect for toddlers, preschoolers, and homeschoolers, this chart is an ideal visual learning aid for easy alphabet comprehension. Crafted on glossy and durable cardstock paper, it ensures lasting quality and protection against stains and damage. Whether it's for classrooms, bedroom walls, or libraries, this chart will make learning fun and enjoyable for every child. Carefully packed in a secure box, each pack contains 5 charts for your convenience.
Features:
Learn the Alphabet: Educational tool for teaching A to Z letters.
Perfect Learning Aid: Suitable for toddlers, preschool, homeschool, daycare, and kindergarten.

Superior Quality: Printed on durable cardstock with a glossy surface.

Fun and Attractive Design: Engaging and child-friendly visuals.

Secure Packaging: Each chart is carefully packed for protection and convenience.

Make learning an exciting adventure for your children with FoldCard's Alphabet Chart. Order now and watch as they embrace the joy of learning their ABCs. Perfect for classrooms, homes, and daycare settings. Add this essential learning tool to your collection today!
Basic Info:
Size:
8.5" x 11"
Quantity:
5 per pack
Material:
Durable cardstock with a glossy surface