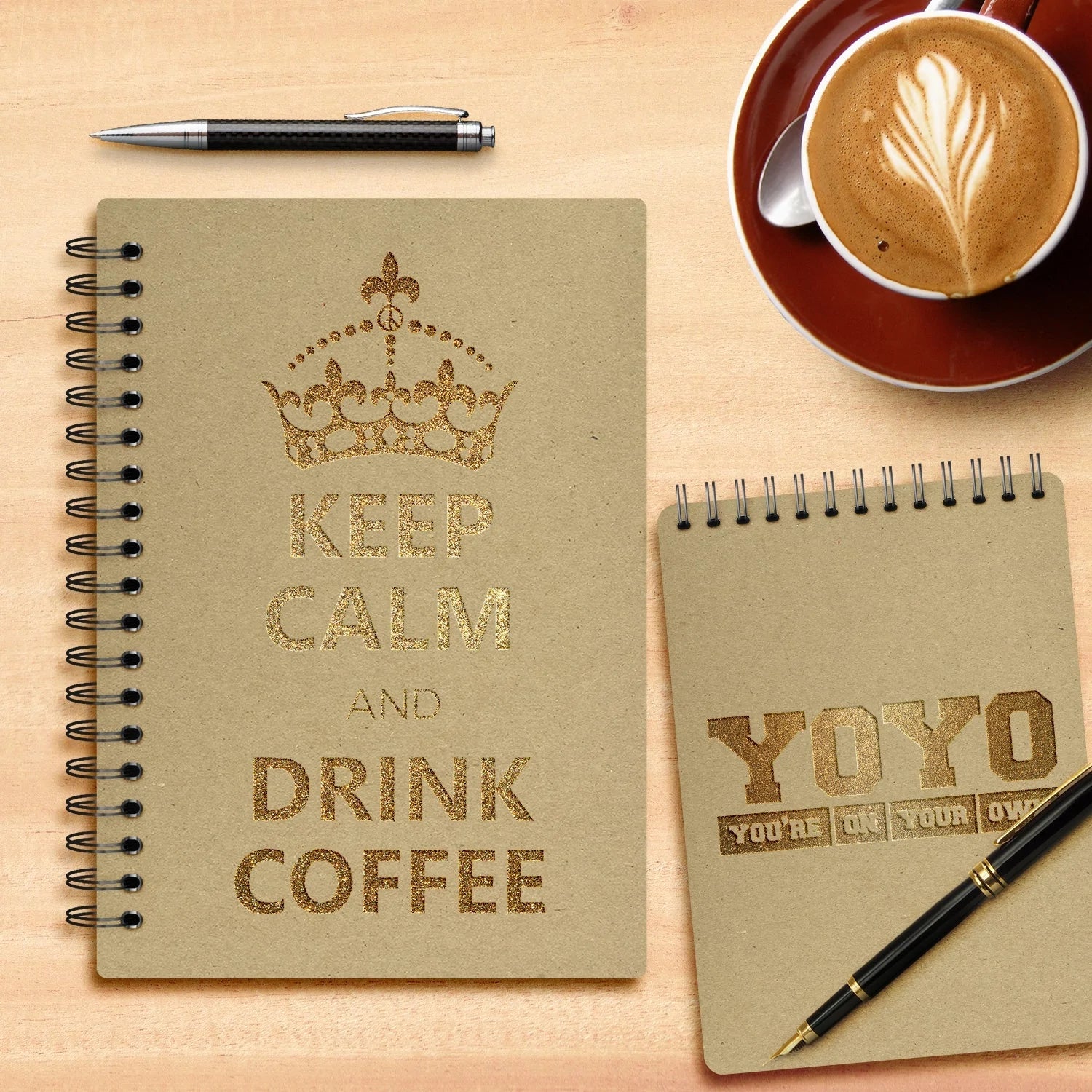 8.5 x 11 Chipboard Medium Weight 30Pt (Point) Cardboard Scrapbook Sheets | Brown Kraft Boards | 50 Sheets per Pack
Brand: Dynamico
Color: Brown
Features:
DIMENSIONS – This medium-weight Brown Kraft Chipboard is 30Pt. (624gsm) or 0.03 inch in thickness. Each sheet measures 8.5 x 11 inches.

ARCHIVAL SAFE – Acid-free and lignin-free for archival safe quality. This prevents the chipboard from becoming yellow, faded, and brittle over time and makes it last considerably longer!

MULTI-PURPOSE – This paper is very versatile and its uses range from simple paper crafts and art and scrapbooking projects to more heavy-duty use like backing for notepads, photo frames and prints, and light packaging boxes, cartons, and containers.

SAFELY PACKAGED – These 50 chipboard sheets are packed securely so that it reaches you in perfect shape.

COST-EFFECTIVE AND ECO-FRIENDLY – Made from recycled fiber and are a great alternative to other popular materials of similar use. This paper stock can be mass-produced without taking too much from the environment.
Details:
WHAT IS A CHIPBOARD?
Chipboard sheet is a type of paperboard which is formed using recycled paper that is then pressed and glued together to make a solid, larger structure. The finished product can vary in thickness from very thin to very thick depending on its intended use. Because it's made from reclaimed materials, chipboard is very affordable without sacrificing quality and more importantly, it's sustainable which is great for the environment.
• • •
WHAT ARE THE USES OF CHIPBOARD?
Due to their versatility, chipboards are quite popular. It offers an incredible range of uses including packaging, scrapbooking and notebooks, book covers, gifts, business tags, and labels, arts and crafts, posters and prints, photo mats, albums, picture frames, coasters, play mats for kids, art decors, sound-proofing and many other do-it-yourself projects that you can think of!
Package Dimensions: 11.4 x 8.7 x 1.6 inches