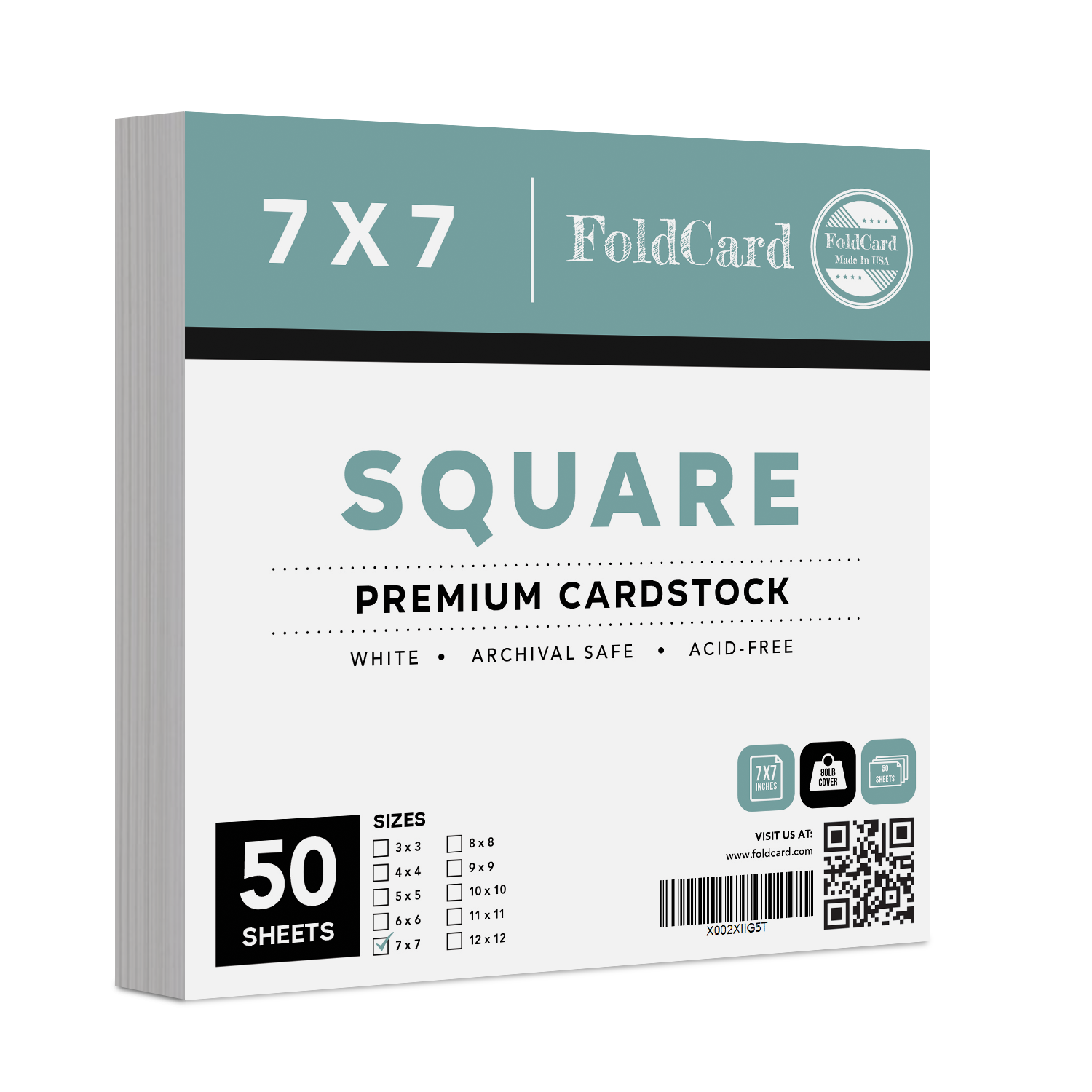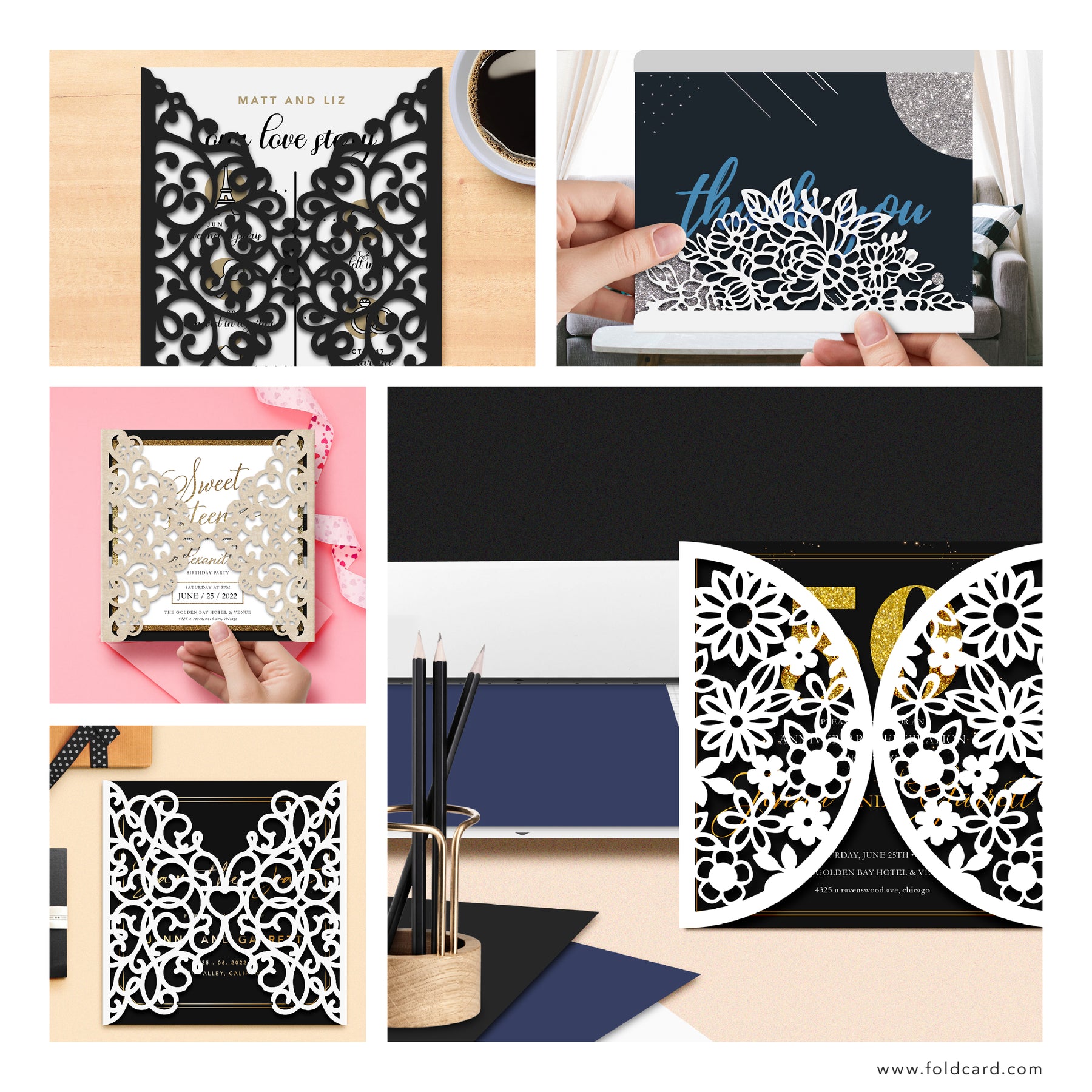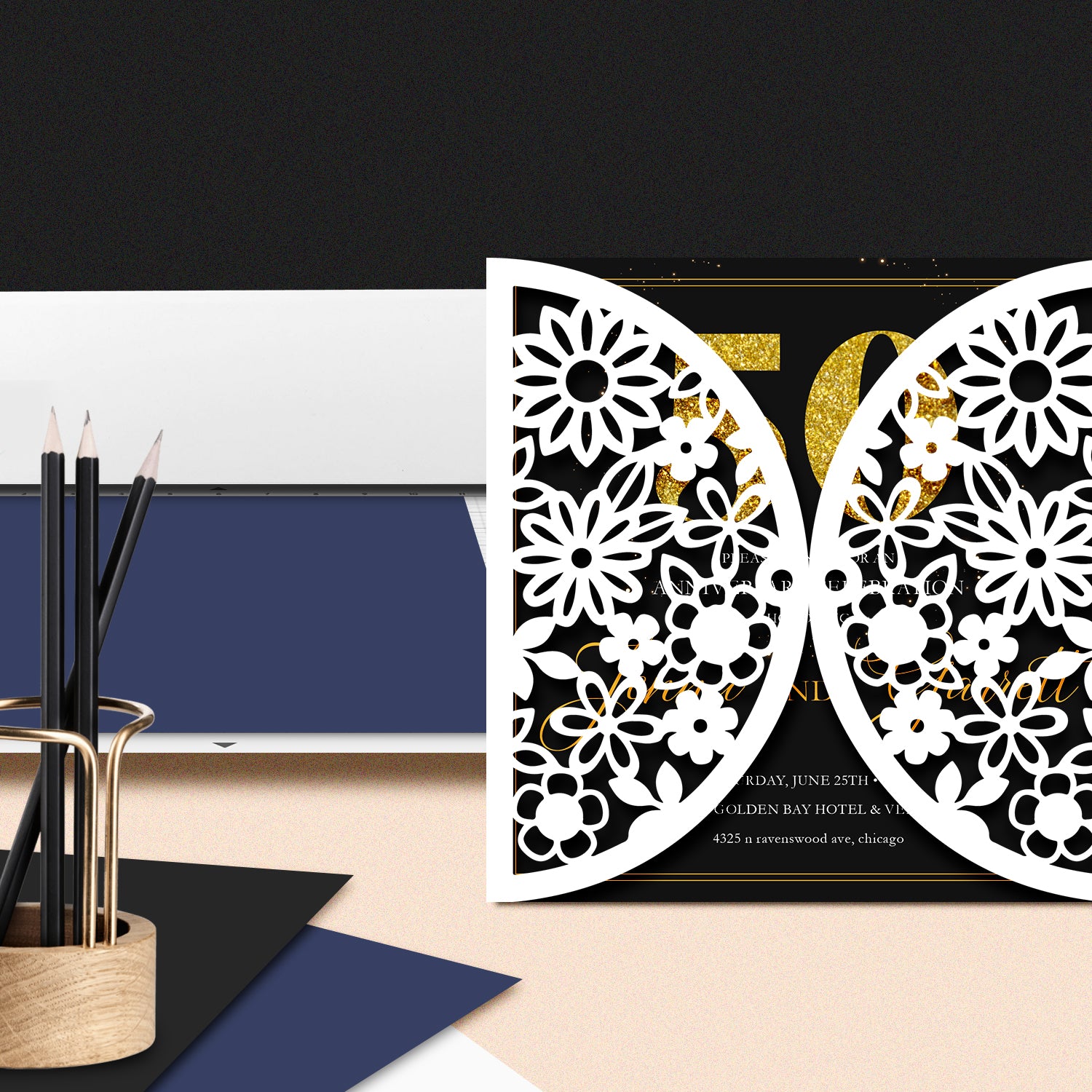 High-Quality White Square Cardstock 80 LB Cover, 7" x 7", 50 Sheets Per Pack.
Brand: FoldCard
Color: White
Description:
The 7" x 7" Square Cardstock is a high-quality, durable, and versatile paper option for a variety of projects. It's made from thick, heavyweight white 80lb cover stock (216gsm) and features a smooth finish for eye-catching presentations and sharp image quality.
Features:
Durable Thick Cardstock:

 

The heavyweight white 80lb cover stock (216gsm) makes this cardstock ideal for heavier applications such as embossing and intricate designs with cutting machines. It's also easy enough to print, score, and fold, making it perfect for brochures, menus, photo mats, and more.
Versatile:

 

This cardstock is a perfect choice for a wide range of projects, including art projects, business communications, restaurant menus, rsvp cards, wedding invitations, greeting cards, pop-up cards, business cards, photo mats, gift tags, and more. It's a flexible, premium-quality paper that's a great addition to any school or office supplies.
Compatible with cutting machines: This cardstock is the best choice for crafters and artists who use cutting machines such as Cricut and Silhouette. Its thickness and durability make it ideal for cutting intricate designs and shapes, ensuring perfect results every time.
Printer Compatible:

 

The double-sided smooth finish surface and 96 brightness rating ensure that this cardstock holds colors well and delivers rich, vibrant colors and sharp, flawless images. It's compatible with Inkjet, Laser, and multi-function printers and copiers (consult your printer's manual before ordering to make sure it can handle 80lb cover (216gsm) cardstock).
Archival Safe:

 

This pack of 50 square cardstock is acid-free and lignin-free, helping to prevent your documents, art, and print works from becoming faded and brittle. It preserves the quality of paper, texts, and images, making it an excellent choice for projects that require long-term preservation.
Made in the USA: We take pride in the fact that our cardstock is made in the USA. This ensures that our customers get the highest quality product that's made using environmentally responsible practices and materials.
The 7" x 7" Square Cardstock is a reliable, high-quality paper option that delivers all the qualities of premium paper without the cost. Its thickness and non-flimsy quality make it an excellent choice for small to large social and business projects such as flyers, posters, business cards, brochures, and postcards. It's also great for decorations, custom-made gifts, scrapbooking, greeting cards, invitations, photos, photo mats, gift tags, report covers, restaurant menus, table cards or place setting cards, journal covers, paper crafting, school art projects, announcements, and many more! Plus, it's made with SFI-certified wood fibers from responsibly-managed North American forests, ensuring that it's both high-quality and sustainable.